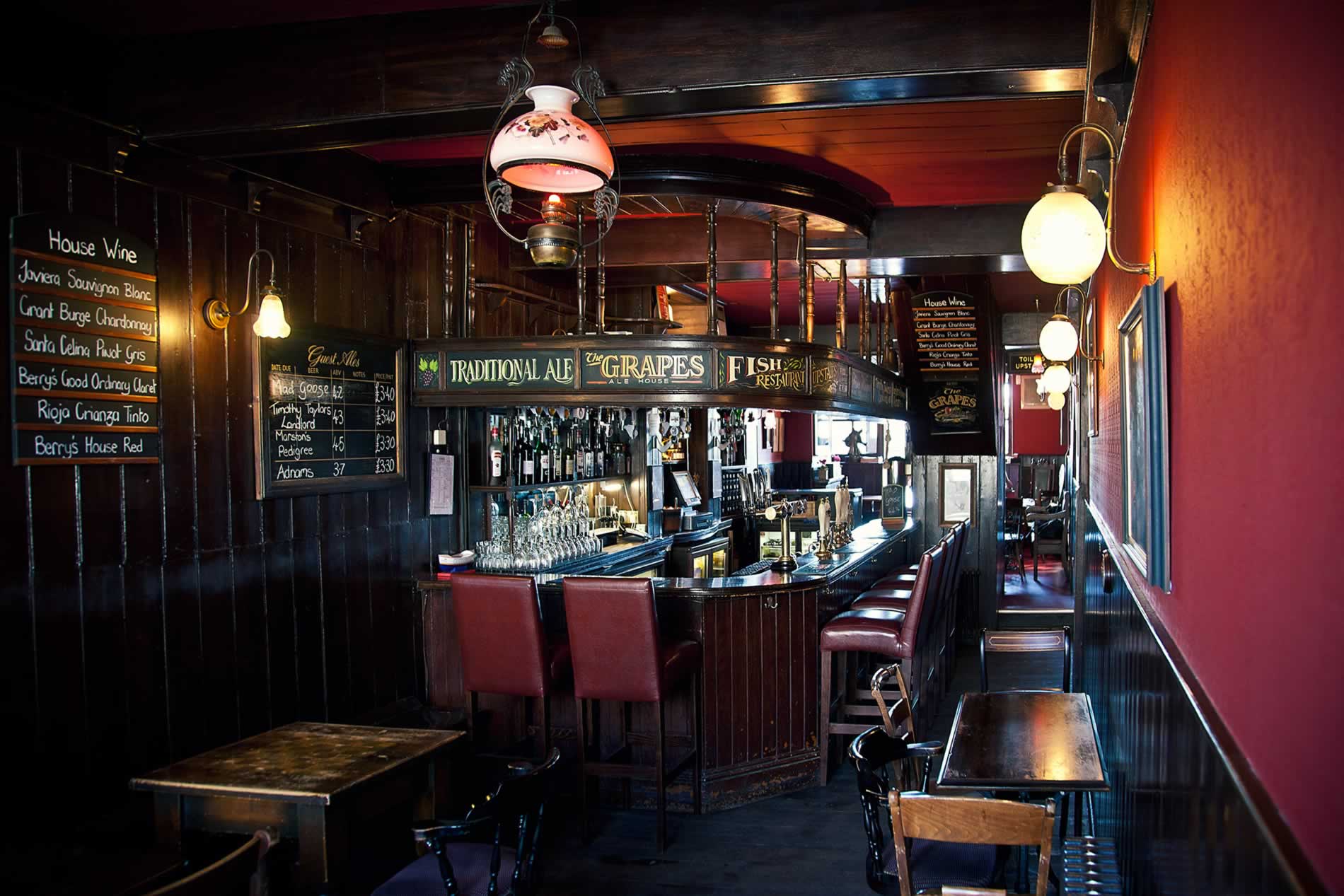 A traditional Victorian long bar with a pleasant and welcoming atmosphere, featuring wooden panelled dado and warm burgundy-coloured walls, decorated with oil paintings. The main bar leads into The Dickens Snug (where the author himself is reputed to have danced on the tables) and facing a small, perfectly appointed heated terrace that hovers over the Thames.
On the first floor is our casual drinking room, overlooking one of the great views of London. To the left Canary Wharf, and the City of London on the right both sparkling in the potent reflection of the river.
Please note, due to licensing restrictions we can only welcome guests over the age of 18 onto the premises.